Electronic Access Santa Clarita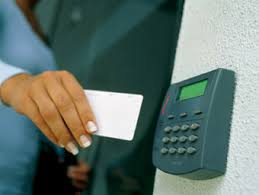 Electronic access Santa Clarita specializes in electronic access but does it all. We mainly replace and repair standard locks with electronic access locks.
Having an electronic lock can have many advantages like key control which allows you to turn keys on and allow access to certain doors.
This is ideal for businesses where different employees have special security clearance.
At times, you don't want all of your employees to be in personal or sensitive areas. We use this security in many hospitals as well.
This is because staff needs to have access to areas where the patients shouldn't.
There are many different types of electronic locks for instance some have passcodes others communicate electronic signals through a key fob.
You can even go a step further and secure yourself with a fingerprint as well as retina scans.
Electronic access Santa Clarita also services your vehicles and much more.
Some of the services we offer are house and commercial rekeys, making and programing keys for cars and trucks, repair and installation of all types of locks. We have only the best and highly trained technicians that work for our company.
We only hire the and in doing so have very high expectations for all of our employees.
We are a mobile service and can come to your exact location anytime day or night.
This is one of the best parts about our service because if you have an emergency with your lock or are locked out in the middle of the night you know you can count on us.
Electronic access Santa Clarita is a family owned and operated company that has been in the business for years.
We have a set of values that is hard to come by these days.
Our business is built on referral and what that means is we hold all of our employees to a high standard.
Everyone who works with us treats the customers with respect and integrity.
We want all our customers to get back to their daily lives as soon as possible happy with the price and service.
Don't hesitate to reach out if you are ever in need of our services.