How to secure your home before your holiday vacation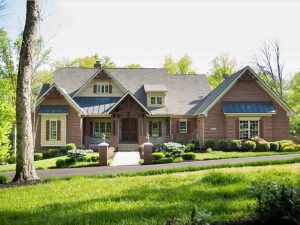 Honestly, nothing spoils a holiday more than coming back only to find out that your home has been robbed. To find out your home become a crime victim while you were away. Therefore it is extremely important to ensure the security of our homes is on point even when we are away. Protecting your home valuables even when you are away is as important as protecting those items that you bring along with you. Consult the professionals such as locksmith experts for advises regarding our home security solution when we are away.
Why consult a locksmith home security expert?
A locksmith security expert is familiar and experienced in a wide range of security solutions. Therefore he/she is able to recommend the best home security measures best for you while you are away for vacation.
Below are tips on how to secure your home before your holiday summers. These tips will protect your home from intruders and burglars.
Get a home monitoring system.
Monitoring what is going on at our homes while away is something essential. Therefore getting a good home monitoring system e.g. a CCTV system is not something to urge about. Talk to your locksmith expert about your security requirements and he/she will help you choose the most convenient home monitoring system for you. These systems will vary depending on different types of homes. Some home monitoring systems are way much advanced and they will enable you to monitor what I happening at your home even remotely.
Lock up valuables in a safe
Any clever thief will first check the bedroom for valuables. Therefore, out win them by getting a small safe and put all your valuables such as jewelry, phones, and cash in there. If you don't own a safe, hide then in unusual areas such as the kitchen or in an inconspicuous container in the bathroom closet.
Create an impression that you are still at home
You don't have to think so hard about this, go buy timing switches for your light lamps. The timing switch lights switch the lights on at specific times creating the impression that you are at home. There is no burglar who is not afraid of the beam of light.
Ensure proper locks and keys
It may sound obvious but it is very important to do a quick sweep to make sure all door, windows, gates and the like of your home is closed and locked properly before leaving. After that, make sure that all keys are out of reach as well as sight near windows, doors, and letterboxes.
Don't broad tell everyone about your absence
Make sure you keep a low profile on social media such as Facebook about your absence. This could be a very big mistake since the burglar will get to know you are not at home.  This could entice them to break-in into your home. It is one of the simple precautions that would save you from a great loss.
Would you like a visit to ensure your homes safety? Then contact us for professional a locksmith that can check out your home for you and advise you on the best security measurements to take. Call now at (661)210-1182.