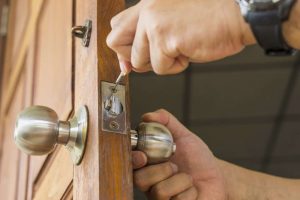 When is the best time for changing your locks? This is one of the questions that many homeowners and commercial office managers ponder over and over again. Therefore, it is important that as the experts in lock replacement, we enlighten you on this. Here are some of the times when you should consider changing the locks.
When Moving to New House or Office
For security purposes, it is always advisable that you change the locks. Consider the fact that you never know who lived in that apartment before you moved in. The past occupant could still be having access to your house since they might have an extra pair of keys with them.
Often, people take advantage of the duplicate key service offered by locksmiths and after moving out, they don't leave the extra copies made. Therefore, when you move into a new home, you better change the locks to secure your belongings.
Relationship Change
Breakups happen and when they do, every other party wants to win the fight. Therefore, you might want to change the locks to your house when you break up and for one reason or the other, you don't trust the other party. Therefore, contact a lock change locksmith to secure your house and ensure there is no one else with access to the house.
Losing the House Keys
So you have lost the keys to your house and fortunately, because you have a spare key, you find a way to your house. All is not done, and so you need to change the locks on your house. You never know who could have picked the keys and therefore, the reason why going that extra mile and changing the locks could save you from losses.
To Upgrade to the Latest Security Locks
The old-fashioned locks are easy to pick and sometimes don't match the latest renovations you have done at your home. Therefore, it is important that you consider changing the locks to match your security needs and add an aesthetic value to the doors.
Looking for the best lock change expert around Santa Clarita?
Contact Key Man Service today for the best services from the experts.